Trending
Unlock New Revenue Sources With Partnership Marketing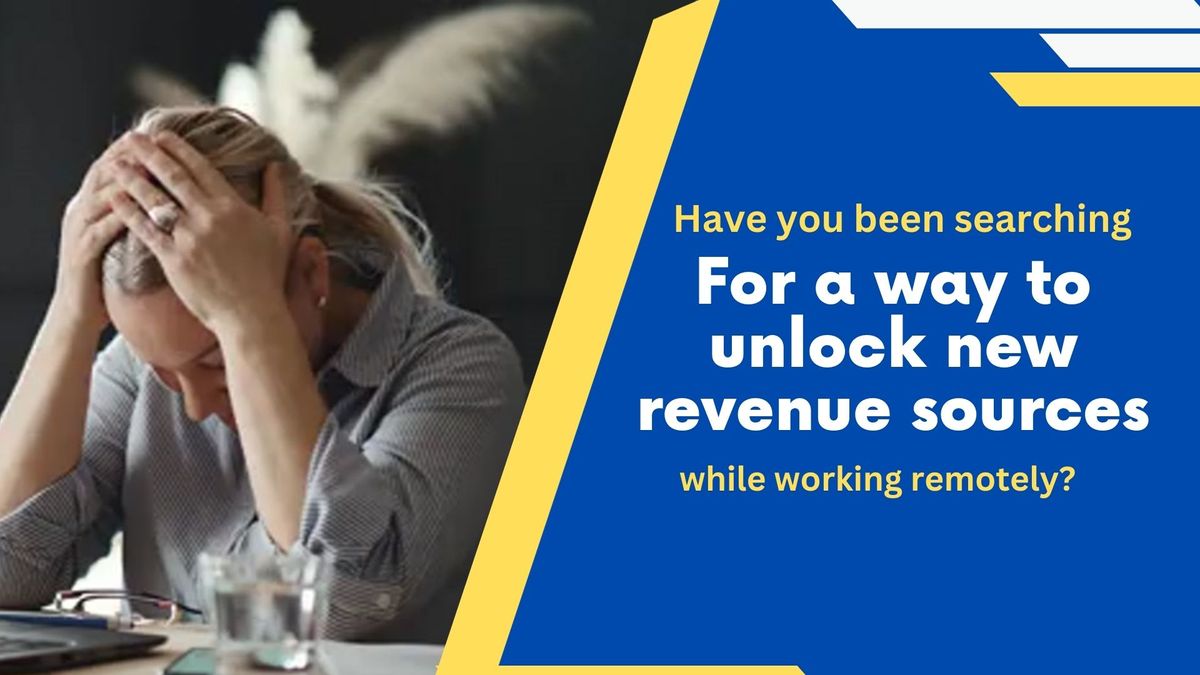 Have you been searching for a way to unlock new revenue sources while working remotely? In the realm of partnership marketing, a beacon of opportunity awaits. Introducing Bloomclicks, where partnership thrives.
Whether you're a blogger, app developer, content writer, or influencer looking to monetize your social channels and digital content, Bloomclicks is your best partner to generate more profit, create better experiences, and empower the future.
Monetize Your Online Presence
With Bloomclicks, you can harness the power of advanced analytics and data-driven strategies to optimize your campaigns in real time. Bloomclicks empowers you with the insights and tools you need to make informed decisions, ensuring maximum conversions and ROI for your partnership efforts.
JOIN OUR COMMUNITY
Imagine having the flexibility to travel, spend more time with loved ones, and pursue your passions while still earning a substantial income. It's not just a dream—it's a reality waiting to be seized.
Global Statistics
💡
As of 2022, Bloomclicks has generated substantial revenue for clients globally. The platform offers opportunities to work with thousands of global brands across 150+ countries. Over $60.8 million has been paid to partners in 2022 alone, with 1600+ global brands on board.
Testimonials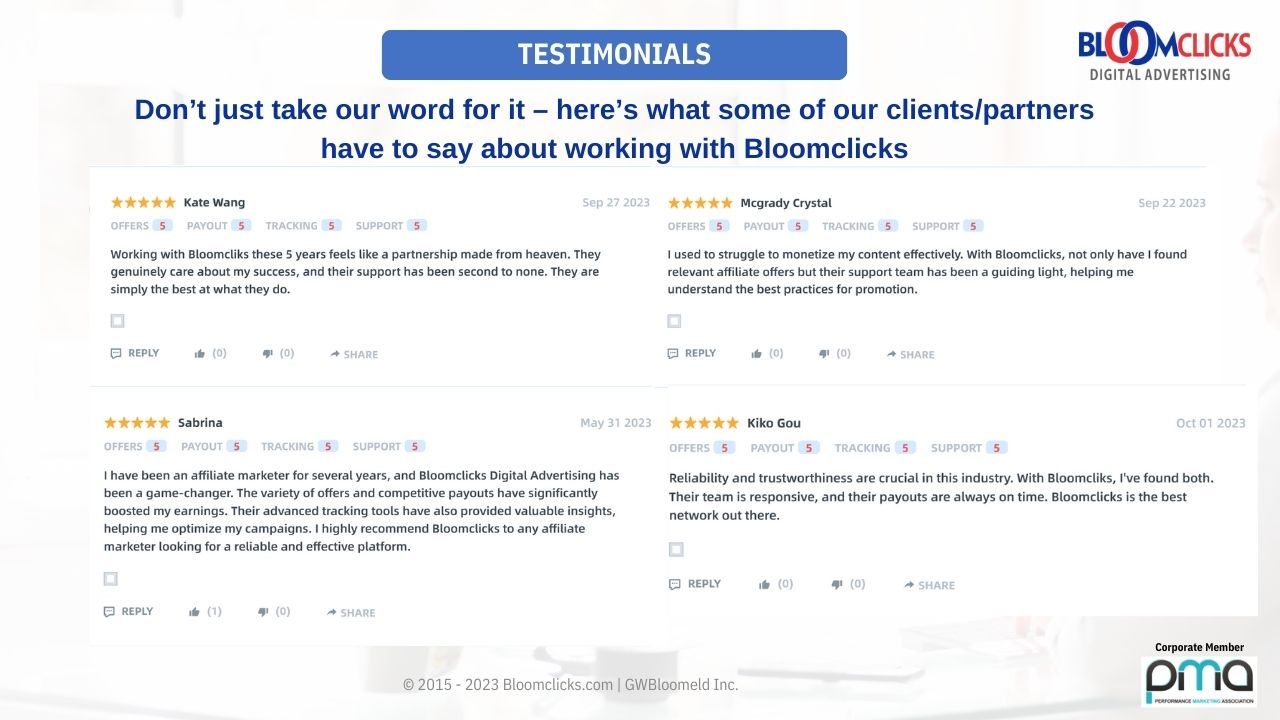 Don't just take our word for it; our affiliate partners have plenty to say about working with Bloomclicks. Joining Bloomclicks means you're not just another affiliate partner—you're part of a thriving community.
What You Get With Bloomclicks
Here's what you get working with Bloomclicks.com:
Competitive Commissions: Earn top dollar for your efforts.
A Plethora of Choices: Choose from a wide range of high-converting offers across various verticals.
Timely Payouts: No more waiting for weeks to get paid.
Dedicated Support: Get expert guidance and 24/7 support from our dedicated partner success managers.
Reliable Tracking: With our state-of-the-art tracking technology, you'll have real-time access to all your conversions and commissions.
Bloomclicks is currently recruiting partners who are actively looking to grow their revenue by promoting our brands. Visitors you refer to Bloomclicks brands are tracked through your link in real-time, and if they sign up or make a purchase, you get paid.
Join us and watch your earnings bloom!
Earn big commissions and get paid across borders seamlessly in your preferred currency. Partner up with Bloomclicks today and skyrocket your remote work earnings!
Connect and Earn, Be modern; be digital. Join the thriving community of Bloomclicks partners and let your earnings bloom!